CIMG0585 Me in front of a lighthouse at Ventes Ragas, September 2005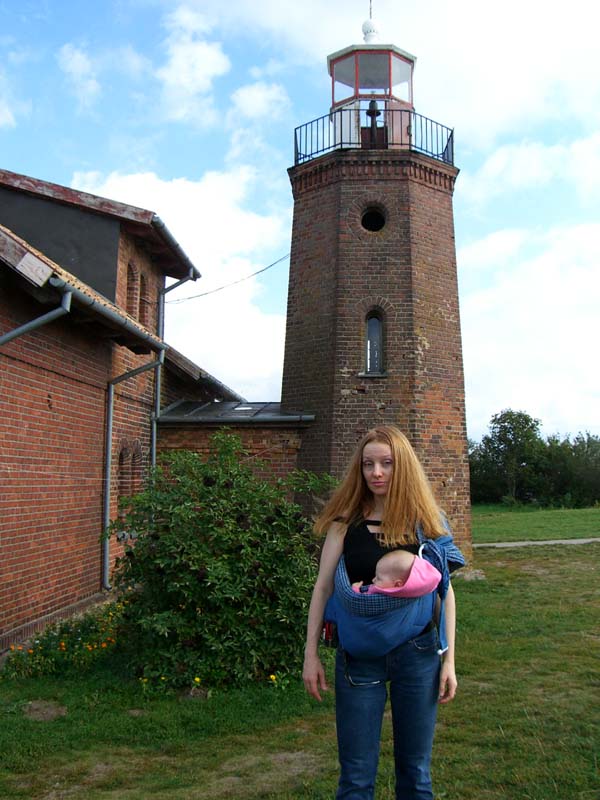 CIMG0585 At Ventės Ragas there is also a lighthouse with an observation deck on top, if "deck" could be used to describe a tiny, cramped balcony with a flimsy railing that barely comes up to your hip. I got a bout of acrophobia just by looking at it. Anyway, this is me in front of the lighthouse.
Ventes Ragas is a small cape on the Baltic sea cost that juts out into the Baltic sea. It has an ornithological station that tracks migratory birds. It's one of the largest places in Europe for the migratory birds to rest on the way to their destination.
Ventės Ragas, Lithuania, September 2005