August 2005: a dinner with the family at the Chili Village
There is a restaurant in Vilnius called "Chili Kaimas", which means "Chili Village". Don't ask me why Chili. It has nothing to do with Mexican food. In fact it serves (or at least did in 2005 don't know about now) a fancy version of Lithuanian country cooking, including such decidedly non-country dishes like chicken liver in cherry liqueur sauce. The latter was actually pretty good. We went there for dinner.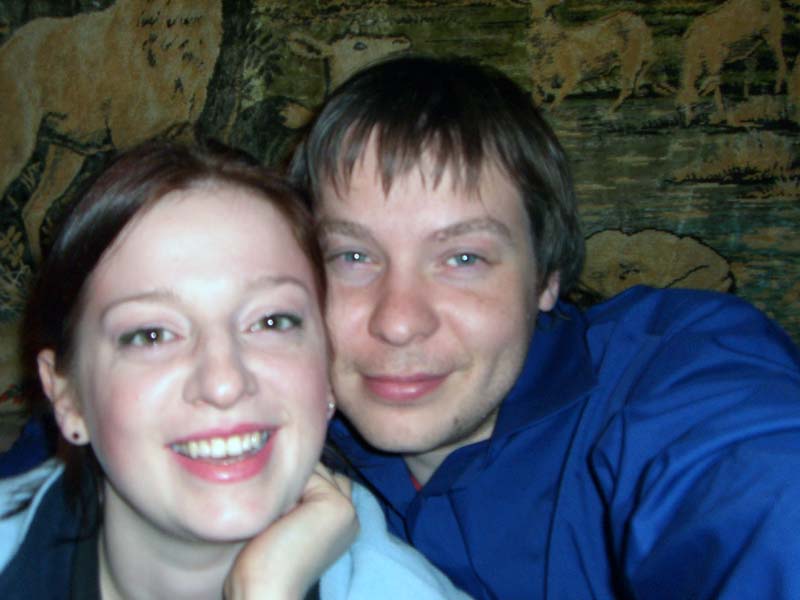 As we are preparing to leave the Chili Kaimas restaurant, my brother's son J saying bye bye to his cousin E (held by S), as my mom and my brother's wife E look on.