DSCF3870 A royal bed in Gripsholm castle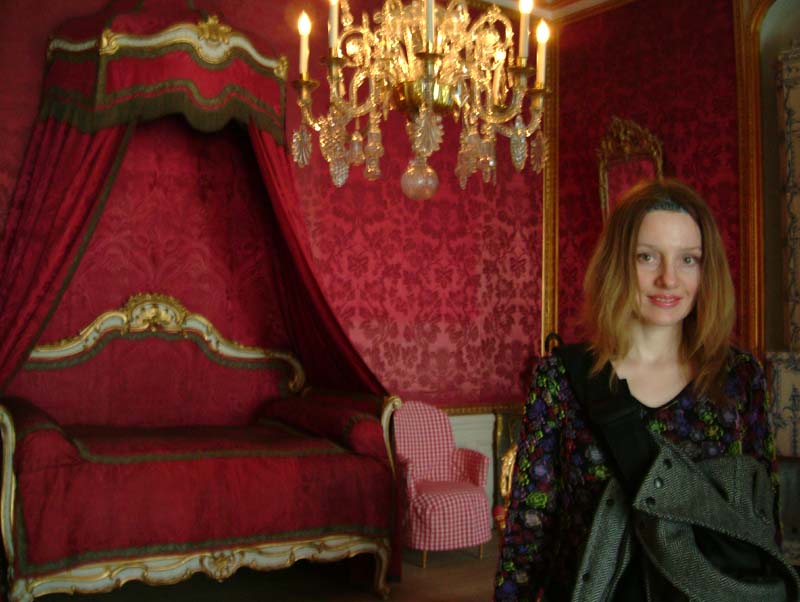 DSCF3870 My friend who lives in Stockholm is sometimes tempted to take pictures in forbidden places, and royal castles are off limits for photography, because they are military objects. That's probably because the King of Sweden still happens to live in the part of the castle that hasn't been turned into the museum. The thrill of secretly taking pictures makes royal castles seem more exciting than they are otherwise. Here I am pictured in the middle of the former royal apartments in the Gripsholm castle. That's presumably a royal bed of bygone era.
An extra challenge is to take a good picture indoors without using flash, because if you use flash, the museum attendants will see it from several rooms away, and will come running to you. Fortunately, my friend A has lots of practice of taking pictures without flash.
Sweden, May 2006